Specialists in materials handling equipment, we believe we have the most comprehensive, reliable and highest quality range on the market.
Our range includes: Lift and Drive ergonomic work positioners, stainless steel lifters for the food and pharmaceutical sector, scissor tables, ATEX rated lifters and roll handlers to name a few.
Our equipment is designed to help companies comply with the current manual handling and health and safety regulations. Our staff are willing and able to help with all your needs and provide you with a fast, reliable solution to all your handling requirements.
We are happy to provide a no-obligation demonstration. Please don't hesitate to contact us for more information for any of the above.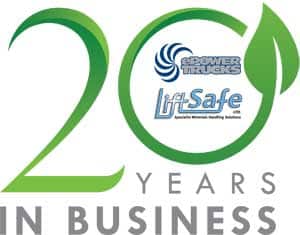 Lift Safe is proud to supply our manual handling equipment to the following companies to name a few:
 

Morrisons

 

Ocado

 

Warburtons

 

Patak Foods

 

NHS

 

JD Sports

 

BT

 

Hollands Pies
 

Arla Foods

 

3M

 

Scottish Salmon

 

Mission Foods

 

Dyson

 

British Gas

 

JD Weatherspoons
 

Nestle

 

Microsoft

 

Destiny Foods

 

Heinekken

 

Kraft Heinz

 

BAE Systems

 

GSK
"The lifter Lift Safe supplied is excellent, both operators of the laying machine have said its works perfectly and saves a lot of heavy lifting sometimes with 2 people, as you will see from the photos the roll needs to be lifted to almost head height so previously it was a struggle, however with your lifter the job is much easier and safer now."
Mike Greer. Manager. AMR Textiles