Industrial Kitchens & Bakeries
In an industrial kitchen, mixing bowls can easily weigh up to 200kg. This makes them practically impossible for the average baker to move, lift and pour. Lift Safe supplies a range of specialised lifter designed to take on the task and make things safer and less strenuous all round.
With equipment featuring stainless steel finishes making them easy to clean, our range also benefits from various mast heights and electrically operated lifting and lowering functions to allow them to be used in comfort plus rechargeable batteries to keep them running without the risk of tripping.
Capacities up to 200 Kg
Electrically operated lifting/lowering arm
Rechargeable batteries
Snap lock bowls
No obligation free onsite lifting analysis
Download Our Brochure
Grab our new Lifting in Kitchen & Bakeries brochure to learn more about our range of manual handling equipment.
We offer a wide variety of manual and fully powered lifting equipment, as well as a full range of manual and powered lifting attachments to suit your application.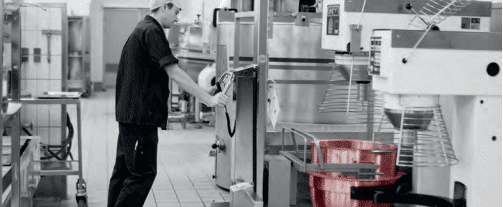 Our equipment is designed to help companies comply with the current manual handling and health and safety regulations. Our staff
are willing and able to help with all your needs and provide you with a fast, reliable solution to all your handling requirements.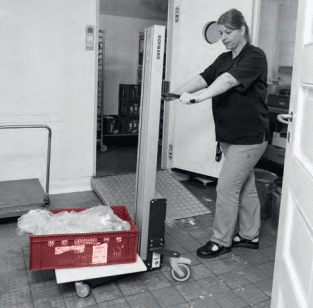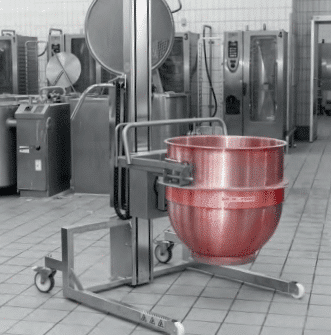 "The lifter Lift Safe supplied is excellent, both operators of the laying machine have said its works perfectly and saves a lot of heavy lifting sometimes with 2 people, as you will see from the photos the roll needs to be lifted to almost head height so previously it was a struggle, however with your lifter the job is much easier and safer now."
Mike Greer. Manager. AMR Textiles