Lifting & Handling Applications
Lift Safe specialises in the supply of custom-built, bespoke lifting and handling equipment suitable for a wide variety of lifting applications. We will be happy to discuss your application or come to site to evaluate how we may best solve your manual handling and lifting issues.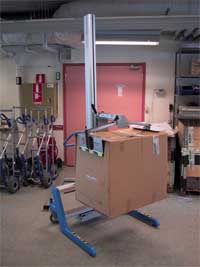 Boxes & Carton Handling
See our box/container handling lifters, stackers, and scissor tables for handling all types of boxes and containers. Whether your boxes or containers are open or sealed – we have the lifting equipment to suit most needs with capacities up to 15 tonne.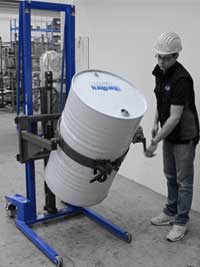 Drum & Vessel Handling
See our drum, vessel and bowl lifting equipment for lifting, loading, and manipulating a wide variety of drums vessels and bowls with capacities up to 2,000kg.
Reel & Roll Handling
See our reel lifters, roll lifters and stackers, which can be equipped with a variety of clamps, core grippers, spindles, and booms for loads of up to 2,000kg. Plus we have a range of reel & roll trucks with capacities up to 15 tonne.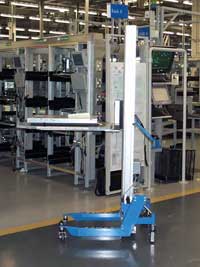 Battery & Server Handling
See our range of battery lifters, server lifters and other lifting equipment. Battery lifters are ideal for use in space restricted areas and can lift up to 250 kg.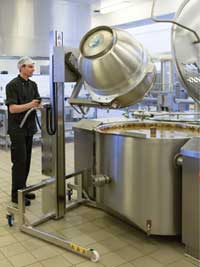 Stainless & ATEX
See our range of stainless steel, I.P. rated &, ATEX compliant handling equipment. They are frequently used in a variety of industries such as food & beverage, pharmaceutical and chemical to name a few.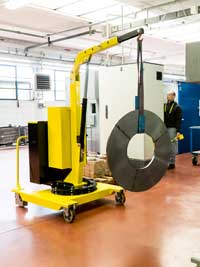 Miscellaneous Handling
Whether you need a customised reel manipulator, a custom counterbalanced stacker or bespoke lifting attachment, we can be relied on to manufacture any lifting solution to meet your requirements.
"The lifter Lift Safe supplied is excellent, both operators of the laying machine have said its works perfectly and saves a lot of heavy lifting sometimes with 2 people, as you will see from the photos the roll needs to be lifted to almost head height so previously it was a struggle, however with your lifter the job is much easier and safer now."
Mike Greer. Manager. AMR Textiles