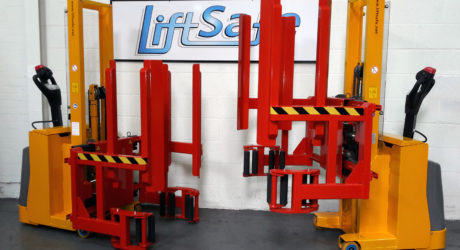 Lift Safe recently supplied a local Pharmaceutical customer with two bespoke fully powered pedestrian stackers.
The stackers are fitted with a powered reel gripper that is capable of lifting 5 stacked 800mm dia 50 kg reel and transporting them from the customer's warehouse to the production area.
We have been customising our lifting equipment for over 15 years. So whether you need a customised reel manipulator, a nylon platform with a bespoke recess or even a custom counterbalanced stacker with adjustable forks, we can be relied on to manufacture any lifting solution to meet your requirements.